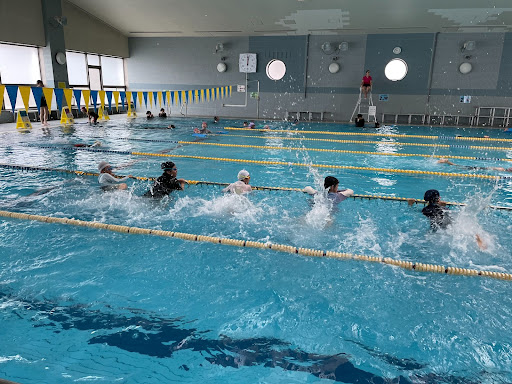 First Swimming Lessons/初の水泳の授業
11th July 2022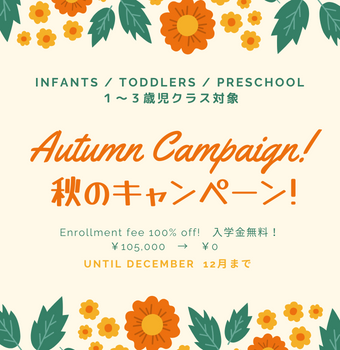 Autumn Campaign/秋のキャンペーン
24th August 2022
Japanese Culture Day/日本文化の日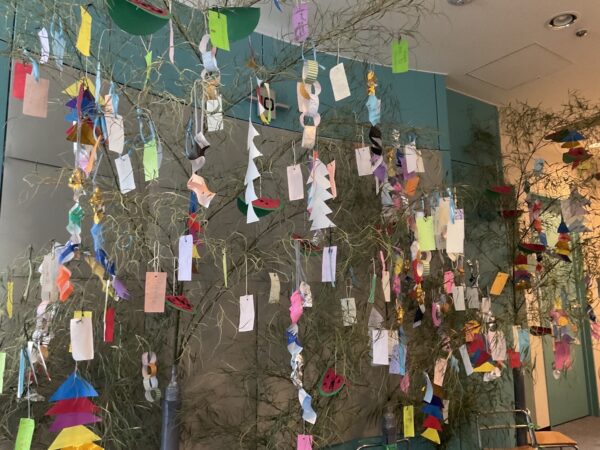 On July 1st, We had Japanese Culture Day! This is a day to respect and celebrate our host country through Japanese costumes, arts, and traditional and modern Japanese cultural activities.
This year, we had two activities, Karate in the morning and Festival Stalls in the afternoon.
Karate was a new activity for us and it was a very interesting cultural experience for kids.
After Karate lessons, students enjoyed the variety of games.There were 6 stalls: body paint, water balloon scooping, chopstick gun, paper sumo, menko, and Fukuwarai. The stalls were really fun!
Also all the students wrote Tanabata wishes and hung it on big bamboo trees.
Our students had lots of fun on that day!!
7月1日は、日本文化の日でした。この日は、日本の衣装を着たり、伝統的現代的な日本の芸術や遊びを体験して、私たちの住む国のことをより理解するためにあります。
今年は、空手と屋台の2つの活動をしました。空手は今年初めての活動で、子どもたちは興味津々でした。空手の後に、屋台でゲームをしました。ゲームの種類は、ボディペイント、ヨーヨーすくい、割りばし鉄砲、紙相撲、メンコ、そして福笑いの6つです。どれもとても楽しいゲームでした。そして、子どもたちは、短冊に願い事を書き、大きな竹に吊るしました。みんなの願いが叶うと良いですね。とても楽しい一日でした。