Infants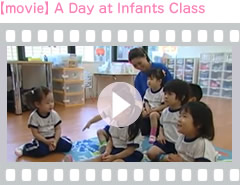 Let' s begin OUR school life!
Initially the kids are introduced to their new school environment through play and exploration, allowing them to become confident of their surroundings. The key factor to this group is that children are exposed to and learn English in a fun manner.
Toddlers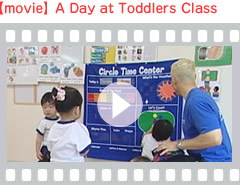 Excuse me, can you speak in English?
The main goal is to help students to communicate with their peers and teachers. In this class we enjoy lots of exercises that focus on acquisition of vocabulary, pronunciation skills and letter/number recognition. There is also a focus on developing fine motor skills which is fundamental to growth and also helps prepare students for the Preschool class.
Preschool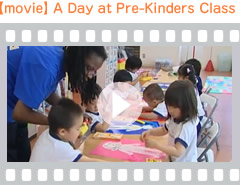 Express yourself in English!
In this class the children' s listening skills develop further and the children improve in communicating their feelings and opinions. In Preschool we begin to do regular pre-writing exercises and practice holding and controlling writing implements.
PreK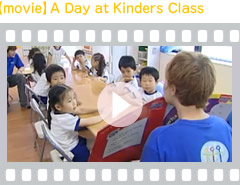 Communicating with the teacher fluently!
At this age, students become more capable of expressing themselves and exchanging thoughts in English. Not only do they progress their English through games and activities in this class, but they also study writing and reading through fun activities.
Kinder
Are you ready for elementary school?
The Kindergarten curriculum is designed to further skills, knowledge and experience in order to ready students for elementary school. Children are encouraged to pursue areas of interest using various resources such as written word, images and technology.
All our classes are designed to allow the students to enjoy learning English and prevent any kind of obstacle between the child and the English language.