Apply for Employment at AIS Osaka
If you are a committed individual who shares our passion for teaching and learning then AIS is the right place for you and we look forward to receiving your application.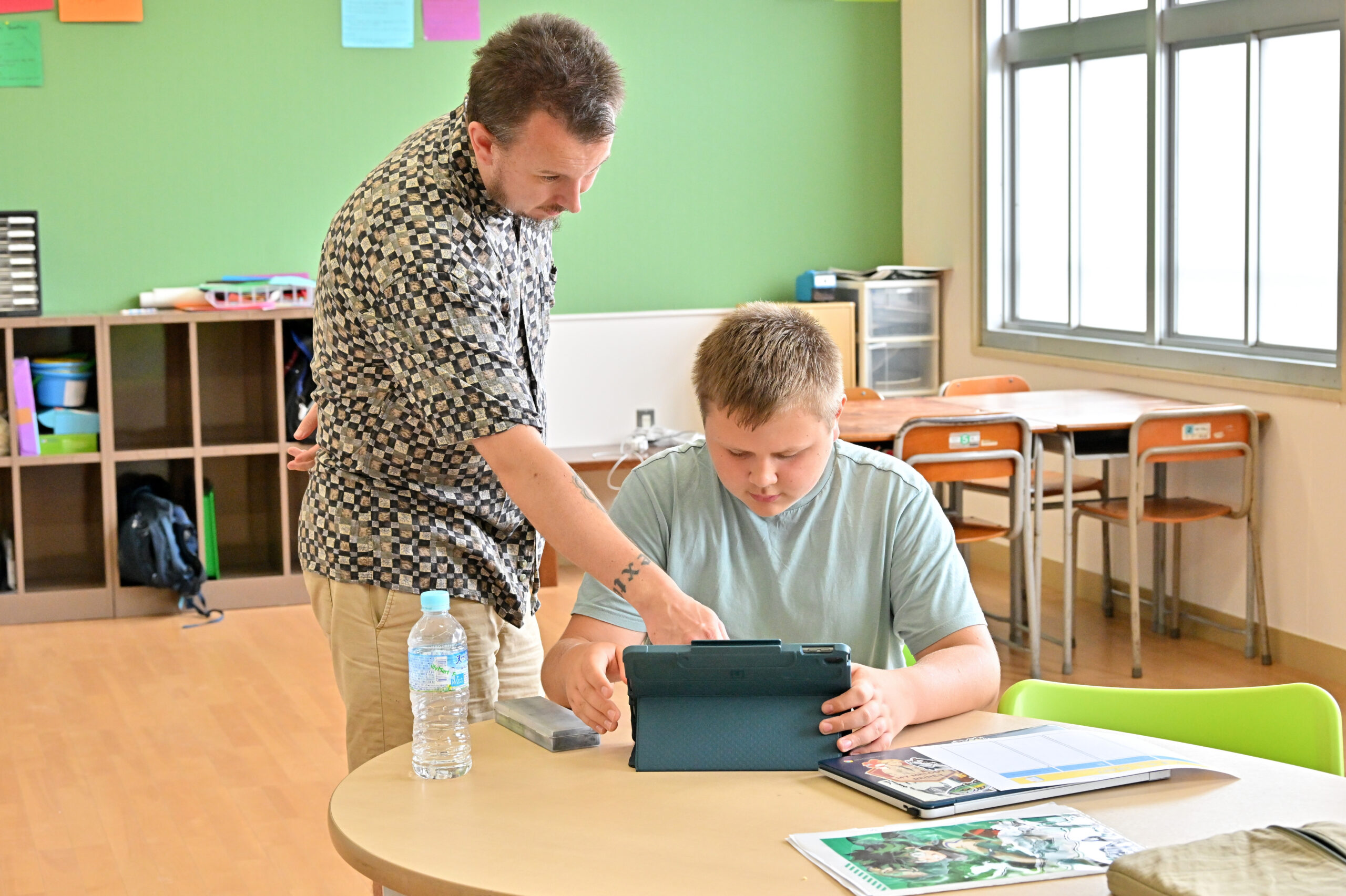 A very warm welcome to Abroad International School. We provide an English-based comprehensive education. We are offering the International Baccalaureate Primary Years Program (IB PYP), and are a Candidate School* for the International Baccalaureate (IB) Middle Years Programme. We maintain a low student to teacher ratio allowing for strong student-teacher relationship and a variety of extra-curricular activities.
The Nursery (Age 1-3) and Early Learning Centre (ELC) (Age 3-5) sections are for early learners. We recognize all children are entitled to the best start in life and support to achieve their potential. A child's experience has a vital impact on his/her future life chances, so we do our best to provide them with a safe, happy, and secure learning environment.
At the Primary School, we aim to make children confident and independent learners. We provide many opportunities for students to demonstrate what they have learned. Learning at AIS is inquiry-based, where students are encouraged to identify pertinent questions and construct well-informed answers.
The AIS Middle School Program aims to nurture internationally minded learners who show caring, respect, and compassion through their actions by providing a holistic education that allows students to develop their academic and social skills in an inquiry-based, collaborative environment.
You may also email the following documents to recruiting@abroadschools.jp
The following documents will be requested when applying for this position
1. CV/Resume including clear photo
2. Cover letter
3. Copy of Degree, Diploma, or Qualification.
4. Copy of any relevant Certificates
5. Letters of Reference (at least 2)
6. Application Form (Please fill the form)
Only successful resumes will be contacted by email. Please note that other documents will be requested after initial screening.