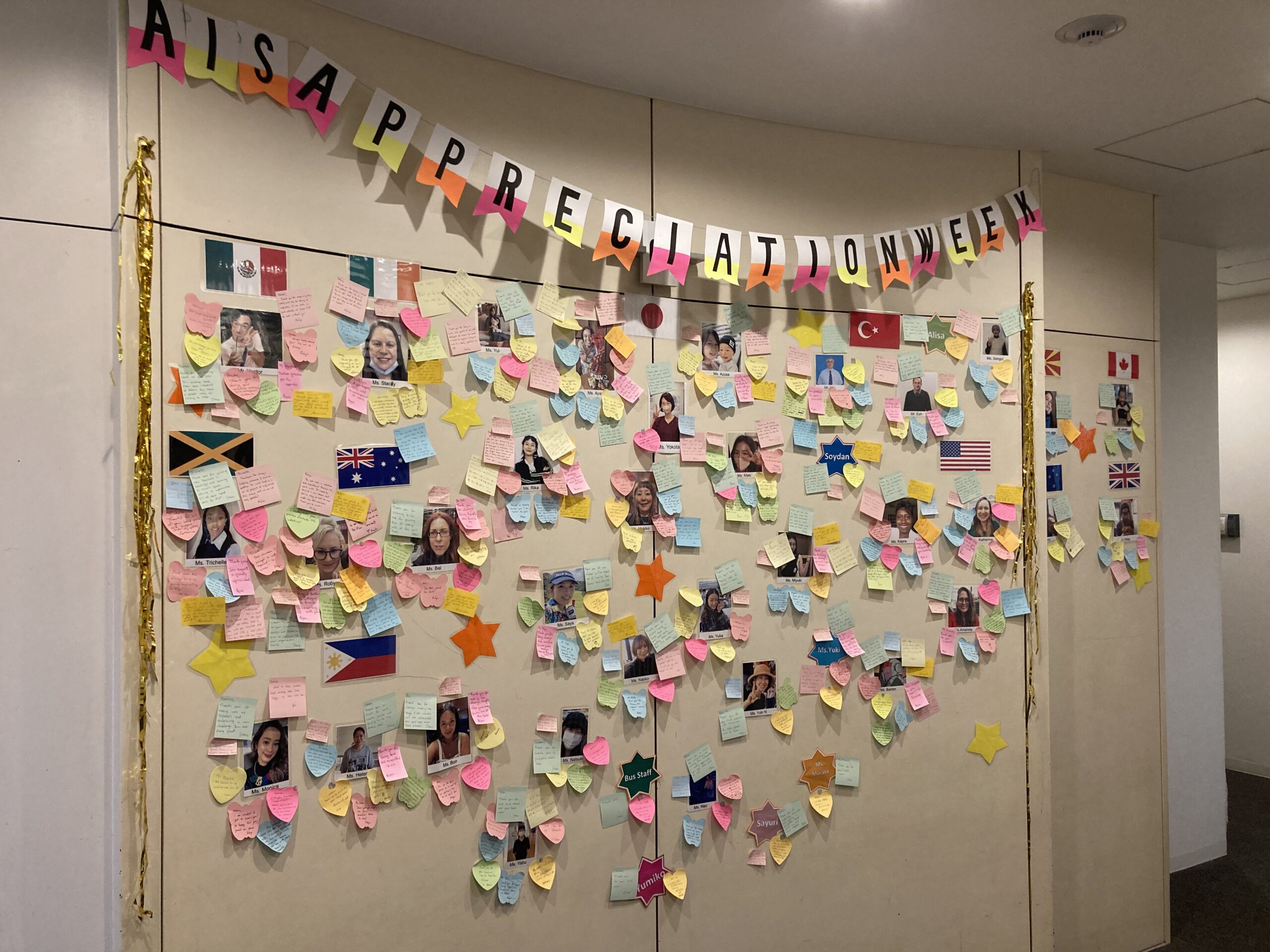 Staff Appreciation Week/スタッフ感謝週間
3rd February 2023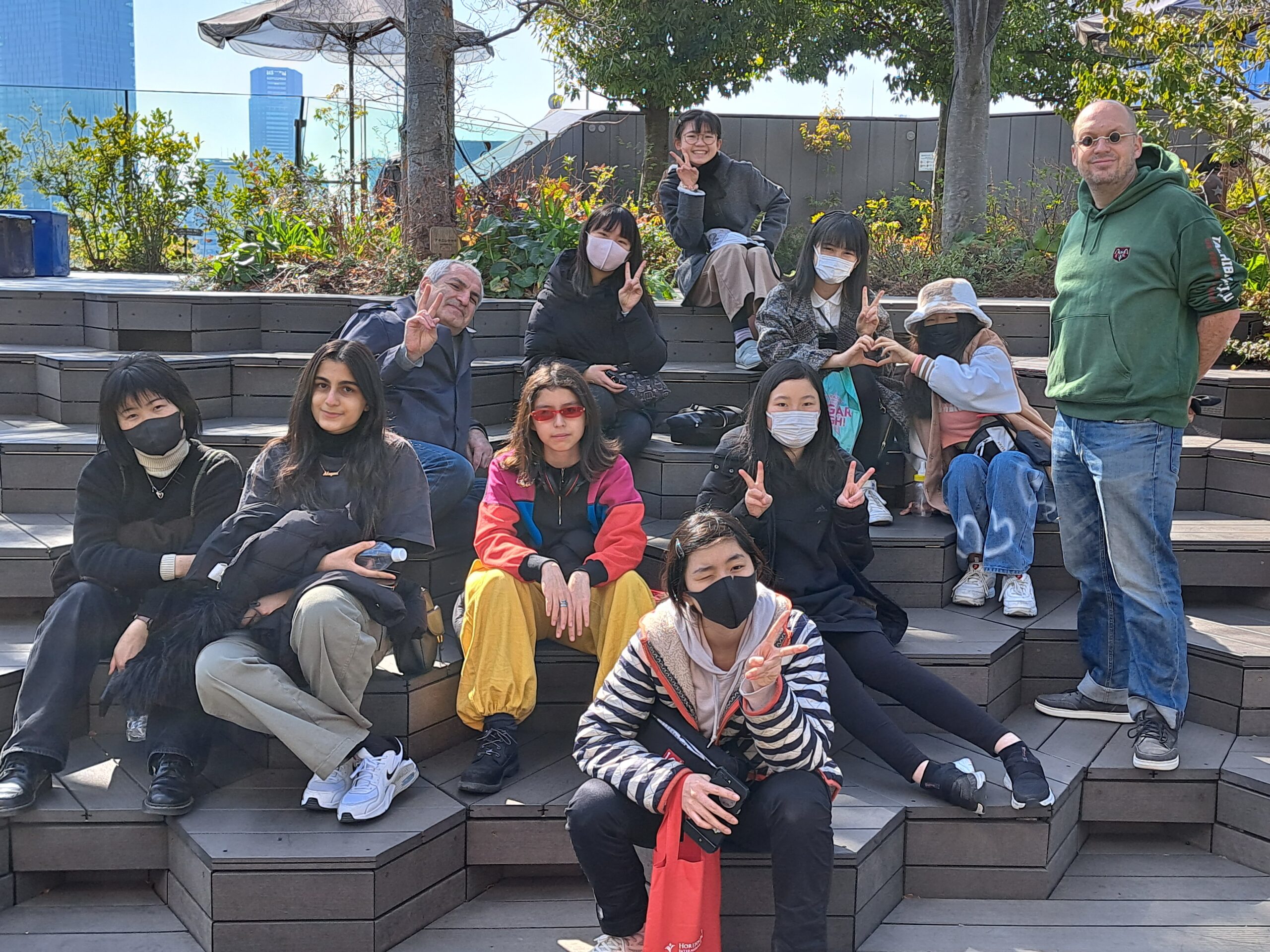 Tokyo trip/東京旅行
30th March 2023
Fundraising to the Turkey and Syria Earthquake/トルコ・シリア地震募金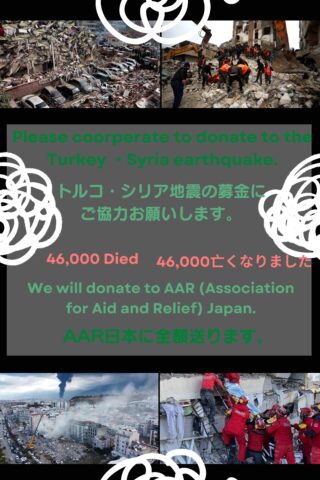 On March 3rd, there was a big event called YEP (Year End Performance). Through YEP, there was a fundraiser to raise money for the people of Turkey and Syria for all the sessions. We started the donation because it's really good that we can help those affected by the Turkey and Syria earthquakes. As you know, a lot of people died during the big earthquake so we thought we could try to help other citizens who were in that area. To help those citizens, Grade 7 Aoi started the donation to Turkey and Syria. This is part of Aoi's Service Learning. To start this donation, she researched about the Turkey and Syria Earthquake to learn more about it. See the poster to learn more. The poster also mentions how many people died or were affected by the situation. 
Thanks to the many donations, we were able to collect ¥106,141!
The money was donated to the organisation called AAR (Association for Aid and Relief, Japan). This organisation is Japanese but it also helps people around the world who were affected by awful disasters. They will use the money we donated to buy food, heaters, and blankets to keep the people warm and healthy. It's really hard to save all the victims but we need to try to help them to get a good life. 
3月3日にYEPという大きなイベントがありました。
そこで7年生のあおいがトルコとシリアの大地震で被害を受けた人々の助けるになると思い、募金活動を行う事にしました。
この募金活動はあおいのボランティア活動の一環です。このボランティア活動をする前にこの地震の事をたくさん調べました。そうすると本当に大変な状況になっていたのです!なのでより一層助けになりたい気持ちになりました。彼女はYEPに来る人たちへポスターを作り、どれくらい悲惨な状況になっているかを伝えてました。
そしてYEP当日保護者、生徒そしてスタッフの皆様に直接募金の声かけをしました。そうする事によって、無事106,141円を集める事が出来ました!!
この募金はAAR(認定NPO法人 難民を助ける会)という団体に募金しました。この団体は日本ですが、各国で起きる災害で被害を受けた市民達を助ける団体です。寄付したお金で食べ物、ヒーター、毛布などを買って市民を助けています。
今回集めたお金が活動の一端となれば嬉しく思います。