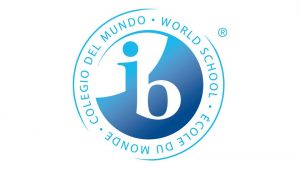 Abroad International School Osaka is an officially authorized International Baccalaureate (IB) World School. AIS Osaka is a part of a group of quality international preschool - primary schools in Osaka, committed to developing knowledgeable, caring young people who will be ready to negotiate their futures successfully and make contributions resulting in a more harmonious and peaceful world.
A very warm welcome to Abroad International School. Abroad International School is an educational institution that prides itself on teaching its students in an immersive environment.We maintain a low student to teacher ratio allowing for a strong student teacher relationships and a variety of extra-curricular activities.

The Early Learning Centre (ELC) is for children of ages one through five. We recognize all children are entitled to a best start in life and support to achieve their potential. A child's experience has a vital impact on his/her future life chances, so we do our best to provide them with a safe, happy and secure learning environment.

At the Primary School, we aim to make children confident and independent learners. We provide many opportunities for students to demonstrate what they have learned. Learning at AIS is generally inquiry-based, where students are encouraged to identify pertinent questions and construct well-informed answers.
25th August 2020
We are excited to present to you our Autumn campaign. Enroll during the campaign and get 100% off the enrollment fee! Campaign time : Sep – Dec 2020  How to apply: Submit the application form and transfer the application fee Have a parents interview Transfer the tuition fee and submit
[…]
28th January 2020
Grade 8 is taking charge of organizing a Word of the Week to encourage all of primary to try to expand their vocabulary. 8年生は小学部の生徒が語彙を増やせるようにと、『今週の単語』の企画を始めました!
10th January 2020
On the last day of the Term 2, AIS talent show, "Abroad's Got Talent" hosted by ASCO (Student Council) was held. Volunteers performed and finally the individual and group winners were announced. Please enjoy the performances of individual and group winners. 12月20日(金)2学期の最終日に、ASCO(生徒会)主催のタレントショー、その名も"Abroad's Got Talent"が行われました。有志によるパフォーマンスが披露され、最後には個人とグループそれぞれの優勝者が発表されました。 個人の部優勝とグループの部優勝のパフォーマンスをご覧ください。