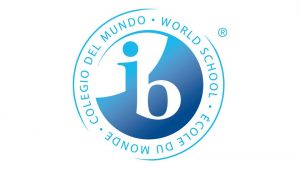 Abroad International School Osaka is an officially authorized International Baccalaureate (IB) World School - the Primary Years Programme (PYP). AIS Osaka is a part of a group of quality international preschool - primary schools in Osaka, committed to developing knowledgeable, caring young people who will be ready to negotiate their futures successfully and make contributions resulting in a more harmonious and peaceful world.
Abroad International School - Osaka (AIS - Osaka) is a Candidate School* for the International Baccalaureate (IB) Middle Years Programme.
This school is pursuing authorization as an IB World School. These are schools that share a common philosophy—a commitment to high-quality, challenging, international education that AIS - Osaka believes is important for our students.
*Only schools authorized by the IB Organization can offer any of its four academic programs: the Primary Years Programme (PYP), the Middle Years Programme (MYP), the Diploma Programme, or the Career-related Programme (CP). Candidate status gives no guarantee that authorization will be granted. For further information about the IB and its programmes, visit www.ibo.org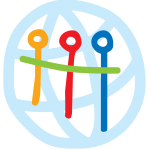 -
A very warm welcome to Abroad International School. Abroad International School is an educational institution that prides itself on teaching its students in an immersive environment. We maintain a low student-to-teacher ratio allowing for authentic student-teacher relationships and a variety of extra-curricular activities.
-

The Early Learning Centre (ELC) is for children of ages one through five. We recognize all children are entitled to a best start in life and support to achieve their potential. A child's experience has a vital impact on his/her future life chances, so we do our best to provide them with a safe, happy and secure learning environment.

At Primary School, we aim to make children confident and independent learners. We provide diverse opportunities for students to demonstrate what they have learned. Learning at AIS is inquiry-based, where students are encouraged to identify pertinent questions and construct well-informed answers.

The AIS Middle School Program aims to nurture internationally minded learners who show caring, respect, and compassion through their actions by providing a holistic education that allows students to develop their academic and social skills in an inquiry-based, collaborative environment.