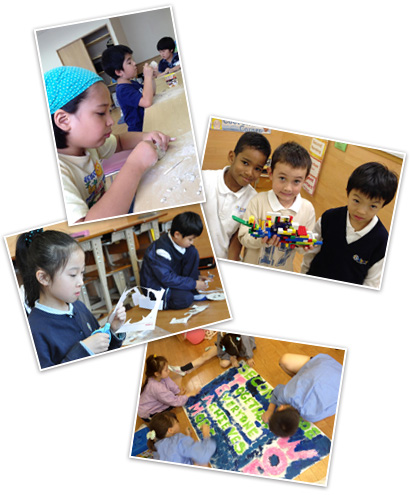 AIS is proud to offer several exciting after school activities for its primary students. As a whole, the objective of our ASCs is to give all primary students a break from their regular academic learning and the opportunity to nurture their interests through learning and hands-on activities in a fun and relaxed atmosphere.  Through these extracurricular activities guided by members of our faculty students can socialize and interact with peers across other grades, supporting and strengthening our family-like atmosphere here at AIS.  We are currently running ASCs every day. Any nominal additional costs are used to cover materials for activities.

Below are listed the specific objectives of the ASCs offered at each school division, in addition to examples of past and present ASC programs offered:
Some of the ASCs offered at the Primary Level are:
Story Telling
Fine Arts
Cooking
Science Club
Board Games
Kanji Club
Math Tutoring
Expand your horizons with Abroad!!

Please feel free in contacting us regarding inquiries or applications using our online forms or contacting one of our schools!