Abroad International School Osaka has moved to our new campus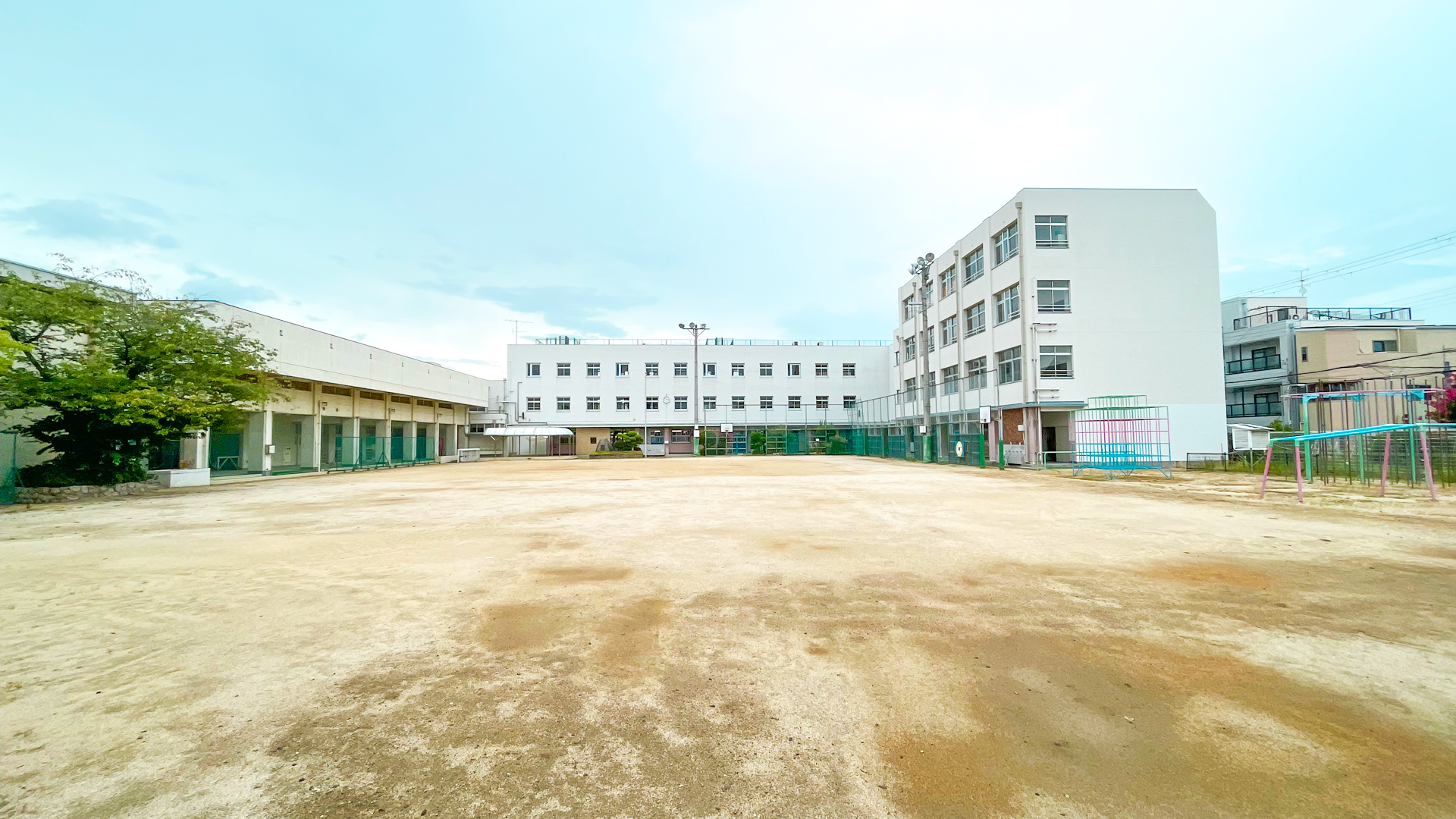 Abroad Osaka is about to start an especially exciting journey as we transition to our new campus. We hope that this change will enable us to offer a higher standard of education and provide extra services for our community.
Location: Osaka-shi Ikuno-ku Hayashidera 2-14-3
Access:
Teradacho Station 1km (12 minutes)
Tobushijomae Station 950m (12 minutes)
Tennoji Station 1.8km (24 minutes)
Koboreguchi Station 1.2km (15 minutes)
Divisions
In the new campus Abroad Osaka will have one class for each grade and the capacity of the classes will be 24 students per class except Nursery class. Nursery class size is 90 meter square and it has 30 students capacity. 
Nursery – 1st Floor
ELC (Preschool, Pre-K, Kinder) – 1st Floor
Primary School – 2nd Floor
Middle School – 3rd Floor
High School (from 2024) – 3rd Floor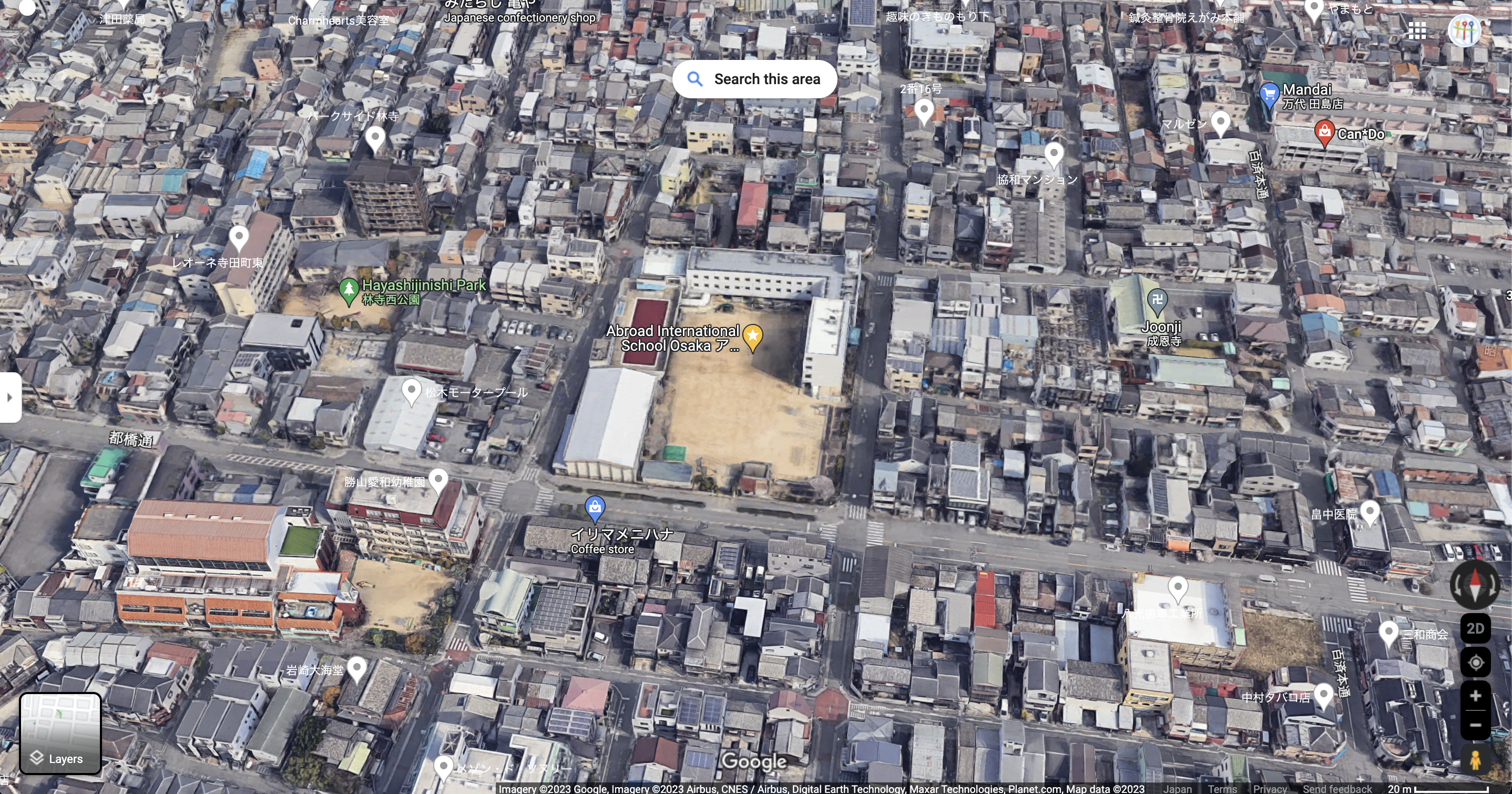 Facilities: 
Classrooms (16 classes)
Gym
Playground
Pool
Library
Multipurpose Room
Health Room
Cafeteria (Waiting Room)
Art & Craft Room
Science Room
Music Room
Multimedia Room
Scdedule for New Campus: 
Preparation and Contract Period: October to March
Getting the Keys: 3 April 2023
Construction Period: 2023 April to July
Moving In: July 2023
Starting Education in the New Campus: August 2023
School Hours in the New Campus:
Nursery/Early Learning Center (ELC) 9:00 – 15:15
Primary School: 8:30 – 15:15
Middle School: 8:20 – 15:15
After School Clubs: 15:20 – 16:00
アブロードインターナショナルスクール大阪校は新キャンパスに移転しました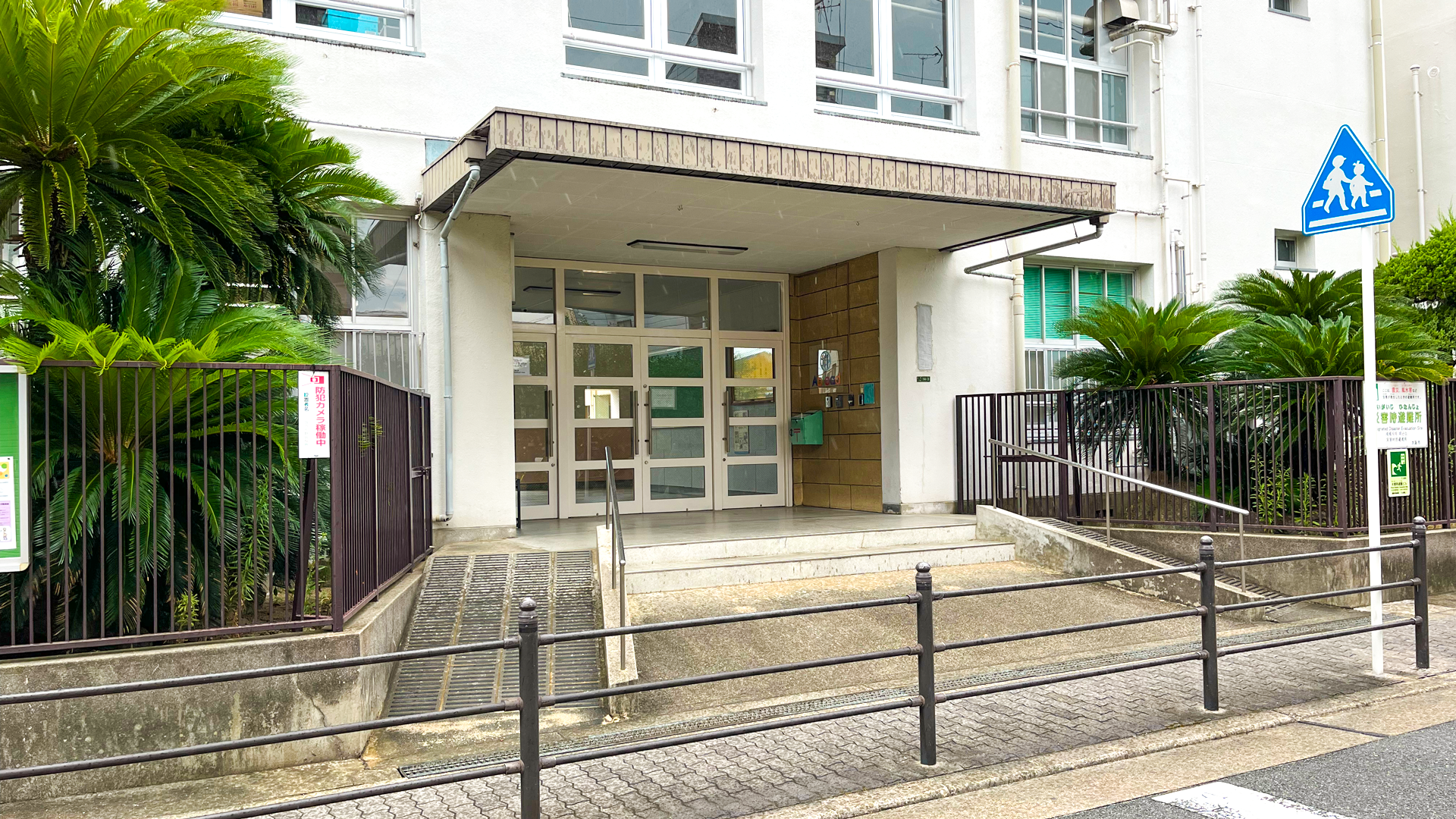 アブロードインターナショナルスクール大阪校は新キャンパスへの移転という新たな一歩を踏み出し始めました。この変化がコミュニティに対し、より高水準な教育とより良いサービスの提供を可能にすることと願っています。
住所:大阪市生野区林寺2-14-3 (大阪市立林寺小学校跡地)
アクセス:
寺田町駅より1km(徒歩12分)
東部市場前駅より950m(徒歩12分)
天王寺駅より1.8km(徒歩24分)
河堀口駅より1.2km(徒歩15分)
学部:
新しいキャンパスでは1学年1クラスで、保育部を除く各クラスの定員は24名です。保育部のクラスは90平米の部屋で、定員は30名です。
保育部 – 1階
幼稚部(プリスクール・プリキンダー・キンダー) – 1階
小学部 – 2階
中等部 – 3階
高等部(2024年開校予定)- 3階
施設: 
教室 (16 クラス)
体育館
校庭
プール
図書室
多目的室
保健室
カフェエリア (待合室)
工作室
理科室
音楽室
マルチメディアルーム
新キャンパス移動に関するスケジュール: 
準備及び契約期間: 10月~3月
鍵の受け取り: 2023年4月3日
工事期間:2023年4月~6月
移動:2023年6月
新キャンパスでの教育開始:2023年8月
新キャンパスでの授業時間:
保育部/幼稚部 (ELC) 9:00 – 15:15
小学部: 8:30 – 15:15
中学部: 8:20 – 15:15
アフタースクール活躍: 15:20 – 16:00