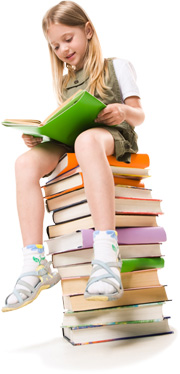 Overview
At the Primary School, we aim to make children confident and independent learners. We provide many opportunities for students to demonstrate what they have learned. Learning at AIS is generally inquiry-based, where students are encouraged to identify pertinent questions and construct well-informed answers.
We are following UK National Curriculum at the Primary Schoolwhich is one of the most popular international curriculums. This program is from Grade 1 through Grade 6, organized at two levels:
Key Stage 1 (KS1) covers Grades 1 and 2; and,
Key Stage 2 (KS2) covers Grades 3 through 6.
Below is a table of subject areas vs. learning sessions in a week:
Grade 1
Grade 2
Grade 3
Grade 4
Grade 5
Grade 6
Language Arts
12
12
10
10
10
10
Mathematics
5
5
5
5
5
5
Social Studies
3
3
3
3
3
3
Science
2
2
3
3
3
3
Japanese
5
5
5
5
5
5
Music
1
1
1
1
1
1
PE/Park
3
3
2
2
2
2
Art
2
2
2
2
2
2
Computer
2
2
2
2
2
2
Turkish
0
0
2
2
2
2
Total
35
35
35
35
35
35
* Classes and schedules varies slightly from school to school. Please contact your nearest school and ask for details
UK National Curriculum

The UK National Curriculum determines much of the content taught, but more importantly sets attainment targets for learning. It also determines how performance will be assessed and reported.
It gives teachers, students, parents, employers and the wider community a clear and shared understanding of the skills and knowledge that young people will gain at school.
It provides a framework within which all partners in education can support our young students on the road to further learning.
The curriculum ensures that teachers consolidate and build on the children's previous knowledge without repeating exactly what has been taught before. As well as using the UK curriculum to inform teaching, at the end of each academic year, teachers pass over information about their class to new teachers so that they are aware of the academic levels and learning needs of their new pupils.
Assessment
Primary students focus their assessment on observation during learning activities, but also begin to incorporate more formal test situations, ranging from short quizzes to test papers designed to not only test a learning outcome, but also train the students in test styles and strategies.
While Grades 3~6 continue to be observed for progress during learning activities, they are increasingly involved in set assessment tasks ranging from quizzes to test papers of varying length.
International Adaptation

We have worked through the curriculum and made some adaptations on the objectives which are designed for local needs. We believe that this adaptation lead students to understand the world in an international perspective.
Expand your horizons with Abroad!!