As a school we aim to not only teach children but to inspire their minds, nurture them physically, emotionally and mentally and promote independent learning and growth. The safe, welcoming environment provided by AIS allows students to gain confidence in their skills and feel comfortable expressing themselves. Good communication between staff and students is of upmost importance and through creating and encouraging this we have become like family, made up of people from many different backgrounds and cultures. Such diversity allows for understanding of the international community and the acceptance of different beliefs and thoughts. We recognize each child as an individual and treat them as such. By focusing on a child's skills and celebrating their achievements in all aspects of their education and lives, we hope to facilitate their development into becoming intelligent, conscientious and creative individuals.
The learning objectives of the AIS program are based on six areas. All of which are of equal importance and are delivered in a planned and purposeful way, with a balance of adult-led and child-initiated activities. These six areas are;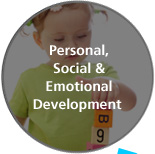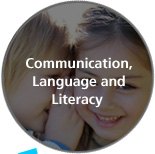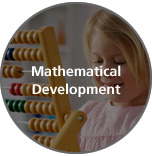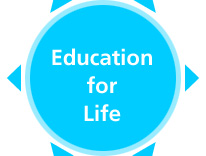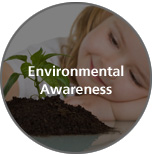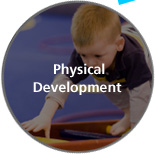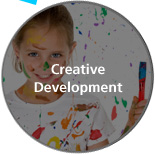 Personal, Social & Emotional Development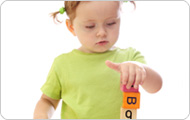 Providing children with experiences and support that is necessary for them to develop respect for themselves and others; social skills and a positive attitude towards learning. We encourage children to become resilient and confident and we support their emotional well-being. Children learn to be strong and independent and engage in positive relationships with people.
Communication, Language and Literacy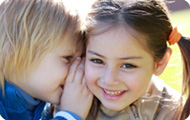 We support a child's learning proficiency in communication, speaking, listening, reading and writing skills and aim to further enrich their abilities. We provide a classroom environment which helps naturally develop the children's confidence and disposition when using said skills.
Mathematical Development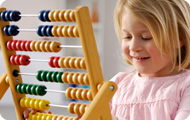 Through a broad range of experiences children are encouraged to develop their understanding of problem solving, reasoning and numeracy. They can explore, enjoy, learn, practice and talk about their developing understanding on mathematics.
Environmental Awareness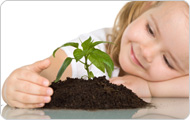 Environment plays a significant role in supporting and extending a child's development and learning. Children are encouraged to explore and question natural environments, life situations and complete 'practical' experiments. This exploration allows for the development of knowledge, skills and understanding to make sense of the world.
Physical Development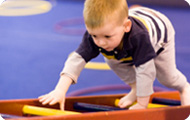 At Abroad we place a strong emphasis on a child's physical development and we strive to provide opportunities and activities that strengthen and advance both gross motor and fine motor skills.
Creative Development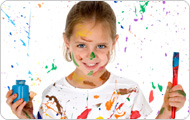 We try to extend children's creativity by providing them with support for their curiosity, exploration and play. They are given numerous opportunities to explore and share their thoughts, ideas and feelings, through a variety of art, music, dance, movement, mathematics, imaginative and role-play activities, and design and technology.