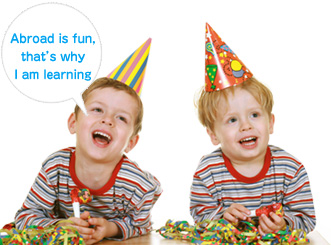 Easter, Halloween, Christmas etc. Besides the numerous events (parties) our teachers plan for the students on each occasion, we also have picnics, barbeques, culture festivals and many other outdoor activities.

Community events (Firefighters, Police officers, etc.)
Community events are held a few times a year. The Fire and Police Departments are invited to school to explain the importance of their jobs and teach students how to act responsibly in the community.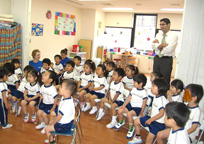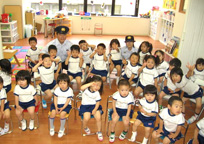 World Culture Events
Learning about different cultures helps students to become an open and internationally-minded individual in society. Language Instructors from Spain, Italy, Korea, America, England, Canada, Turkey etc come into the classrooms and provide our students with a "look" into their home country.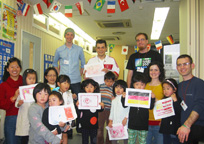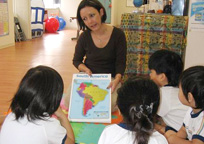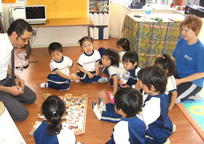 Japanese culture events (Setsubun, Tanabata, etc.)
We use this day to celebrate and enjoy the culture of Japan.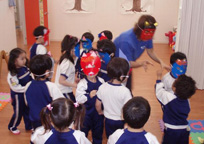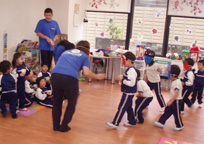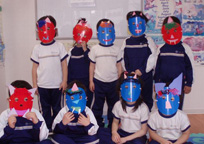 Field Trips (Farm, Aquarium, Science Museum, Transportation Museum, Zoo)
Once a year, along with parents we go to a ranch for picking grapes or digging potatoes. Also a couple times a year only the students go to the zoo, museums, aquarium, discovery centers, etc.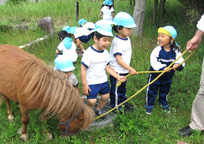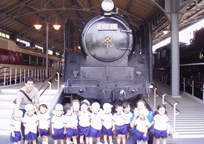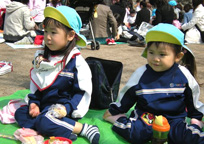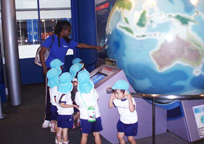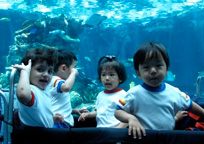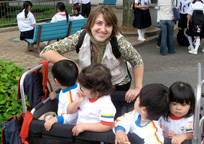 Grandparents' Day
In autumn, we invite our students' grandparents to have a special day at school.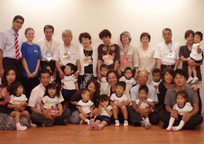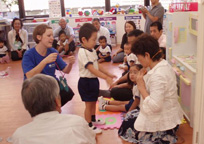 Cooking Day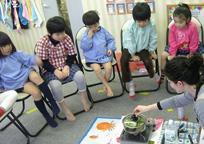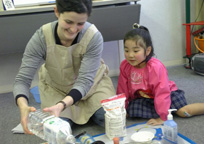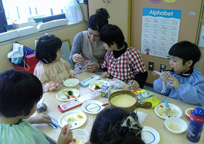 Sports Day
Our annual sports day is a day for stretching, running, jumping, catching, throwing and winding down ? all to the best of their abilities. (Student attendance is mandatory)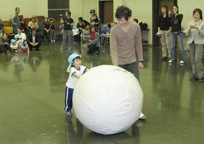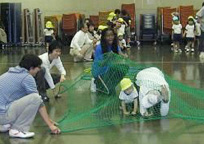 Family Fun Night
This is a special night spent with parents at school. We prepare many educational activities for all ages.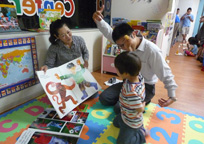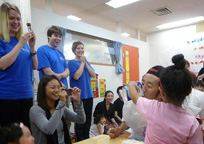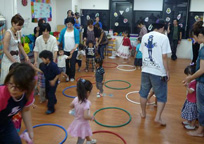 Year End Performance
Our Year End Performance showcases the creativity of our students. Our students work hard during the year in preparation for this day. (Student attendance is mandatory)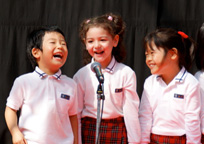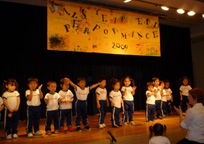 Parents' Day
This is a chance for parents to join their child in their classroom and participate in a special activity prepared by the homeroom teacher. Parents' Day is usually held 2-3 weeks before the end of the fall and spring term.
Ice Skating
We take our Pre-Kinders and Kinders students once or twice a year to the Ice Skating Center.
Parent-Teacher Conferences
All parents are invited. Parents meet teachers individually and discuss their children's progress as indicated in their report cards and art portfolios.
Sleepover Night
This is very special event for our Kinders (4-5 years old) students. This is an opportunity for them to experience a special night with their homeroom teacher away from their families. They have dinner at school and then enjoy fireworks near the river. The next day after having breakfast together they spend some time in the park before going back home. (Student attendance is optional)
* Event dates are announced during the school year.
* Events/activities vary by school. Each school can provide exact details regarding their event/activity.
Expand your horizons with Abroad!!
Please feel free in contacting us regarding inquiries or applications using our online forms or contacting one of our schools!